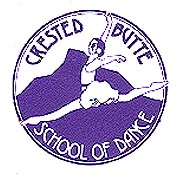 PO Box 506
Crested Butte, CO 81224
(970) 349-6707


View location on a map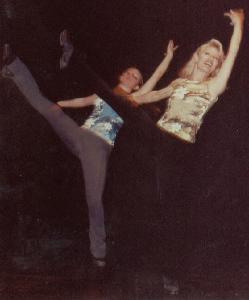 The Crested Butte School of Dance has been a main stay of the town's Arts Community for over 2 decades. We have sent students to prestigious dance camps all over the United States and abroad. The Crested Butte AireForce Dance Company has performed locally and in Europe as well as with Club Med here in Crested Butte.

Directors Heidi DuVal and Bobbie Reinhardt and their staff offer Ballet, Pointe, Jazz, Hip-Hop, Tap, Modern Dance, Creative Movement, and Exercise with Weights. The dance school welcomes "fast track" pre-professional dancers who require a higher level of acheivement as well as recreational dancers. Our students ages range from from 3 years to 50+ and levels of training go from beginning to advanced with school dance recitals performed every May at the Crested Butte Center for the Arts.

Please see our Dansummer program details to enroll in our annual 3 week summer Jazz and Tap Intensive. Our shows coincide with Crested Butte's yearly Arts Festival on the first weekend in August. This year our workshop is from July 18th through August 6th.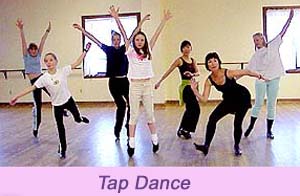 Within the community, Heidi directs the C.B. AireForce dance company, works with community theatre productions, and provides professional entertainment at benefits and community functions. Bobbie teaches creative movement at the pre-school level and music education in the elementary school.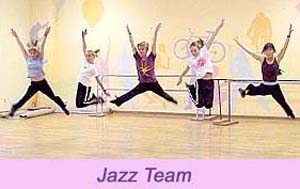 To get a brochure of classes from September through May or to get information about DANSUMMER our Summer Dance Festival write, call or e-mail the numbers provided above.
The Crested Butte AireForce Dancers performing "All That Jazz" in Florence, Italy. The Crested Butte Company has a Sister-Cities-in-the-Arts relationship with Signa, Italy and has performed in Italy as well as welcomed the Italian dance company - Dance Connection - to Colorado.

Heidi DuVal and Pi DuVal, her daughter, have traveled to Italy several times to teach and perform under the auspices of the "Gemallagio" with their Italian counterparts.
Activities Related to Crested Butte School of Dance