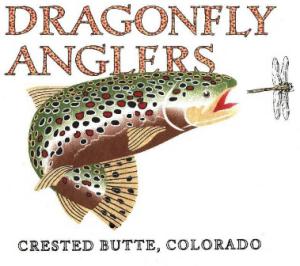 307 Elk Ave.
Crested Butte, CO 81224
(970) 349-1228
(800) 491-3079


View location on a map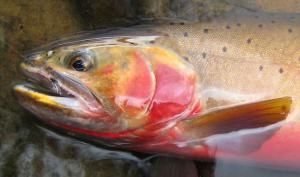 Dragonfly Anglers is a specialty fly-fishing business that was established in 1983. Our business caters to adults and children from beginners to experts. Our guides are all guaranteed 100% professional, possessing incredible knowledge of the sport. effective and innovative teaching methods, as well as local area knowledge and expertise. We offer walk-wade, float, and multi-day trips.

The Dragonfly Anglers retail location in the heart of Crested Butte on Elk carries the top fly-fishing and clothing products in the industry. We carry Scott fly rods, Sage fly rods, Ross Reels, Simms outdoor clothing, Patagonia outdoor clothing (Dragonfly Anglers is Crested Butte's Official Patagonia Dealer), Action Optics, Rio products, Ex-Officio adventure wear, Tilley Hats and a very unique selection of Books, T-shirts & gifts, all of which create an exciting place to shop. Stop in to see the 102 lb. King Salmon mount as well as many other beautiful fish mounts, wood carvings, and high quality photographs of fish caught locally. Visit our shop or shop online.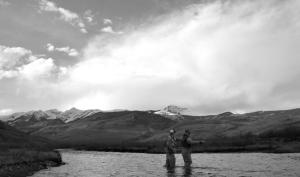 For fishing reports, fishing tips, fishing gear, up-to-the-minute advise, and more, visit Dragonfly Anglers in Crested Butte or contact us at 800-491-3079 or info@dragonflyanglers.com. Established in 1983 you will be guaranteed professionalism, knowledge and experience from the oldest shop/guide service in the valley.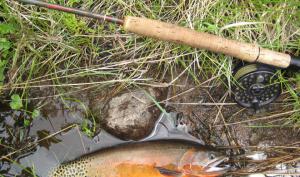 Fly Fishing Guided Services at Dragonfly Anglers

Your guide can make or break your fly fishing experience. When you purchase a trip at Dragonfly Anglers, you ensure that you are getting the best guides in the business. All of our guides excel in teaching the many skills required to turn your river trip into an unforgettable success. Every person fishing with us will receive instruction in fishing tactics and techniques, casting, knot tying (and untying), entomology, fly selection, and river reading.

Walk-Wade Trips
Dragonfly Anglers can offer a wide array of walk-wade opportunities throughout the region. With permits from the Forest service in the Gunnison Ranger District, Paonia Ranger District, Curecanti National Park Service, Lake Fork of the Gunnison, and the Bureau of Land Management in the Gunnison Gorge (Black Canyon), the possibilities are endless. With this much water available to us, we can easily customize a trip for any level of experience. Chasing high country cutthroats, or trophy fish on the Taylor, hiking into the Gunnison Gorge or following terrestrials at Pleasure Park as well as trekking to a high mountain lake, our walk-wade choices are seemingly never-ending.

Float Trips
Float fishing takes place on the Gunnison River between the town of Almont, CO and Blue Mesa reservoir, and it is a wonderful way to enjoy a day on the water. There is approximately 20 miles of floatable water.

Dragonfly Anglers' guides are experienced oarsman. Many of our guides have both rafts and drift boats and can choose which will be best for the current water conditions. All of our boats are set up with fishing frames to maximize your effectiveness on the water. The guides will put you in position to cast to the holding areas of the trout as you move along the current.

Experience a walk-wade trip, a float trip, or a multi-day. The multi-day trip includes our Black Canyon adventures. Call 1-800-491-3079 or email us today to schedule your trip!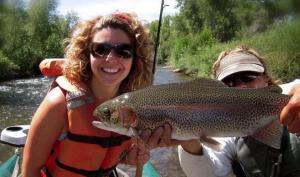 Guiding Anglers for our 4th Decade

Dragonfly Anglers has been guiding fly fishermen throughout the Gunnison/Crested Butte area before fly fishing was the thing to do. What's the secret to our 32 years of success? The first and most important piece of this long lasting puzzle is the unending resource and the protection of that resource. The variety of water we have in this valley is beyond belief. After 25 years of guiding myself, I still find water I have not fished. Another factor is choosing the right people to represent your business. The guides here are year-round residents and are committed to achieving satisfaction by seeing the people they guide be successful. They are able to combine all factors on any particular day on the water to give you the best chance for success. Also qualifying for contributing success is the fly shop, which is equally represented by professional individuals and the top fishing products in the industry. When you choose Dragonfly Anglers, you are guaranteed professionalism in every aspect of the business. Thanks for your business for all these years!
Activities Related to Dragonfly Anglers