721 Gothic Rd Birch Bldg. #1
Mt. Crested Butte, CO 81225
(970) 349-5038


View location on a map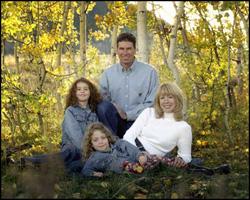 Dusty has been capturing Crested Butte memories since 1987. He specializes in family portraits and classic wedding photography. His eye and his personality make beautiful images fun to achieve. Just being fun to work with is not enough for Dusty. He is a master of his craft and is constantly tuning his technique to keep up with evolving technology and styles.

Today's lifestyle portraits are extremely popular in our beautiful landscape. Forests, wildflowers, waterfalls and mountains all make terrific locations for lifestyle portraits.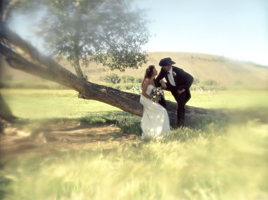 Planning and timing make the difference between Dustys portraits and your average photographer. With his free portrait consultation, you can rest assured that you will look your best and enjoy your portrait session.
Once the session is over, Dusty projects your images to whatever size you wish, showing you exactly what your portrait will look like.

After your selections are made, Dusty, the artist, goes to work creating a custom, once-in-a-lifetime image for your home, office or condo. Dusty's "Signature" portraits are proudly displayed in the homes of some of the country's most discriminating citizens.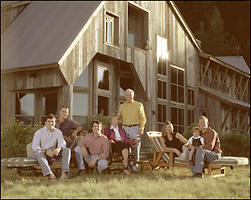 When it comes to photographing your wedding, no one in Crested Butte has more experience or training than Dusty. His attention to detail, confident attitude, professional appearance, will thrill you. His images will excite you. His guarantee will make you glad you chose him as your photographer.
Dusty brings passion to portrait and wedding photography. You will love the results.

Dusty is also one of the leading landscape photographers in the area with images gracing the walls of collectors and clients all over the world. His landscape and scenic prints may be seen at The Grubstake Gallery in downtown Crested Butte and you can find him at AWEfest with the farmer's market most summer sundays. More information is available by giving me a call at the number above.
Photographs
These photos in the Photo Gallery on this web site were taken by Dusty Demerson, Photographer:
Activities Related to Dusty Demerson, Photographer